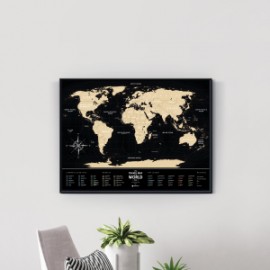 Hang on a wall
Hang the Travel Map® on a wall with the help of pins or insert it into the frame.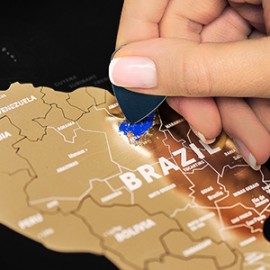 Mark visited countries
Erase the scratch-off layer from the countries you've visited – and your map will become multicolored.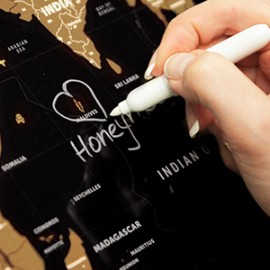 Plan new trips
Draw and make notes on the map with an erasable marker. It's fun, easy and safe to use.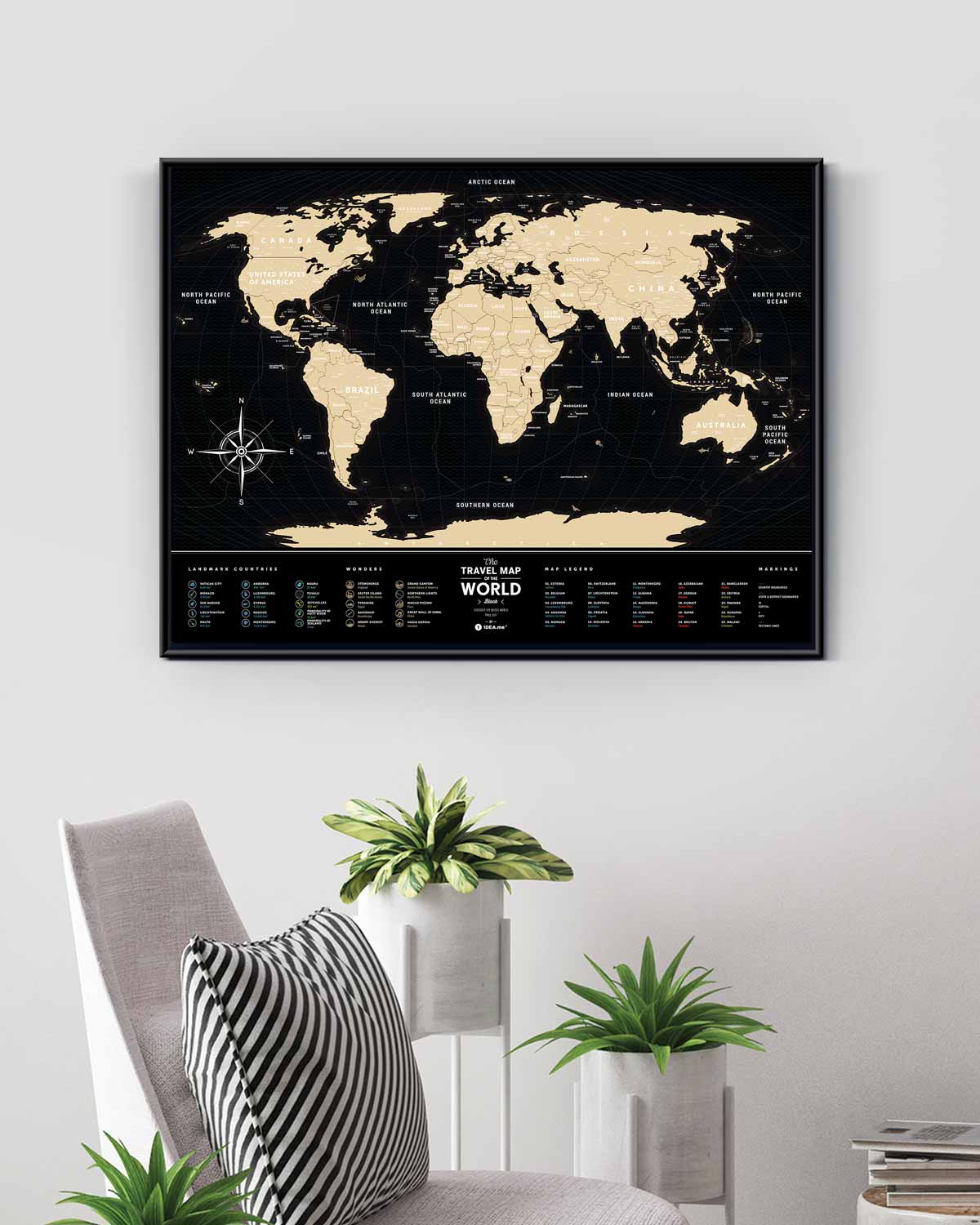 Travel Map® Black World is big wall map with special scratch-off coating. Mark countries as you visit them: use a scratcher to remove gold scratch-off coating and reveal the countries you've been to.
€54.90Read more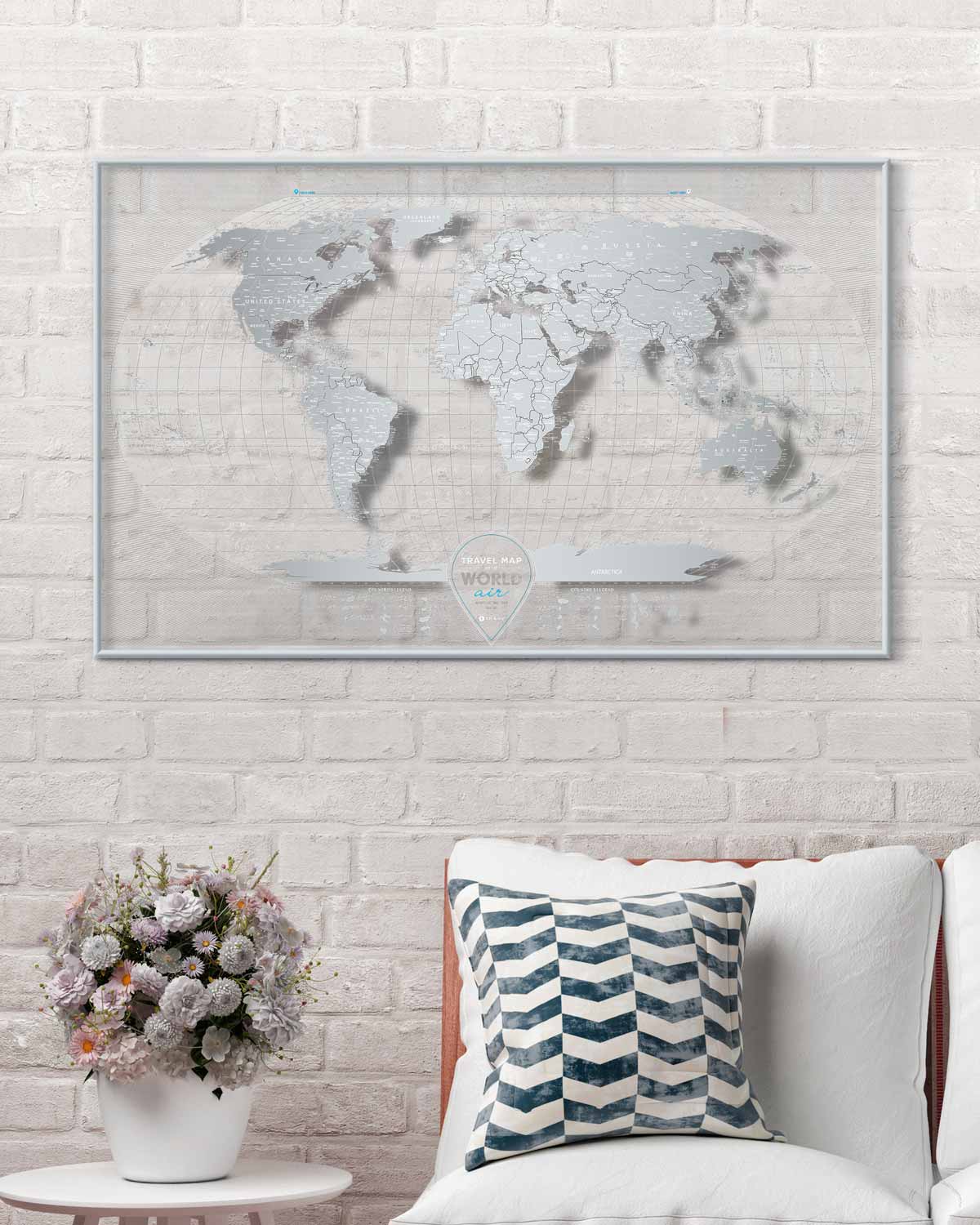 Travel Map® Air World is a designer diary of your journeys all around the world. Inspiring transparent scratch-off map will be a wow-gift for a person who needs travels like the air.
€54.90Add to cart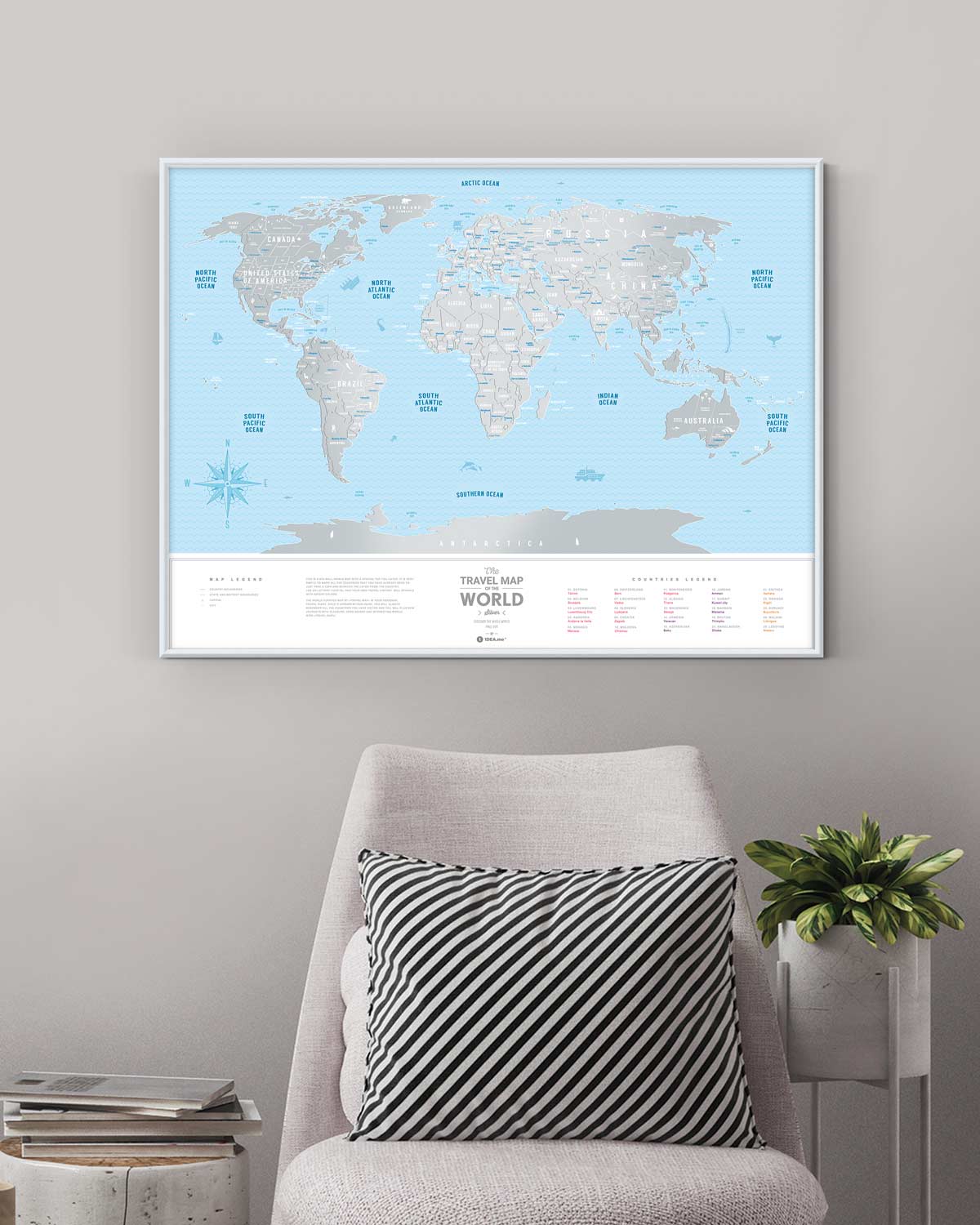 Travel Map® SILVER World is a big wall map of the world with a special scratch-off layer. You can easily mark countries as you visit them.
€49.90Add to cart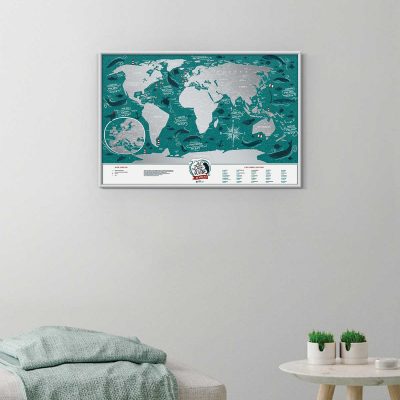 Travel Map® Marine World is wall world map with special scratch-off layer. It is a perfect present for anyone who loves in-shore strolls and sea adventures.
€29.90Add to cart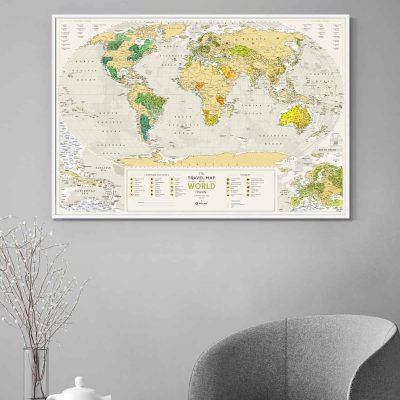 TRAVEL MAP® GEOGRAPHY WORLD is the most detailed scratch and pin map of the world.
The map contains many islands, small countries, cities and places of interest.
€34.90Add to cart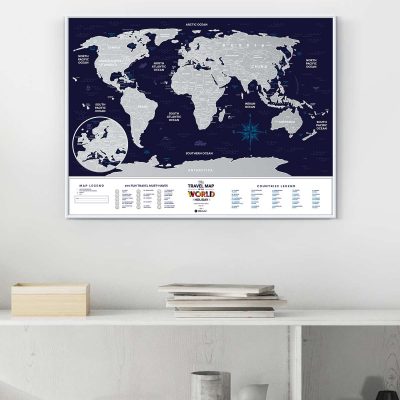 Travel Map® Holiday World is a unique world map with a special silver scratch-off layer that will make your vacation more colorful!
€24.90Add to cart

Star map of the sky is a design shining in the darkness map of a night starry dome of the sky.
This is your personal astronomer, who will help you to find your own zodiac sign among countless starts and investigate the Galaxy in all its glory.
€34.90Add to cart
Magnetic map on the fridge
Do you collect magnets from travels? Collect the whole world in an instant! Travel Maр® MAGNETIC World is a magentic map of the world with a scratch-off layer which will keep a history of your travels and will be a stunning decor for any magnetic surface such as a refrigerator or a board.
Scratch-off Wall Growth Chart is a unique growth chart that will help you to keep the happiest moments of a kid's growing-up. Every time measuring the growth, erase the scratch-off layer and mark the date of the measurement on the sticker.
IDEAIN.GR is the official distributor of 1DEA.me, that  has been on the market since 2012. During this time we've released more than 15 design products on plastic and laminated paper that are durable, long-lasting and have aesthetic appeal.
With the interactive poster, you get:
– Scratcher to erase the scratch-off layer;
– Pins for hanging on the wall;
– A marker for drawing;
– Felt shred to remove excess scratch-off material;
– Tube that easily replaces gift wrap;
– Instructions.
A great gift for everyone
1dea.me – isn't about a separate sphere of life, but about everything that gives inspiration:unique maps for travellers with a special scratch-off layer and motivational posters for those who want to spend every day to the fullest and productively
Fast delivery in Athens and allover Greece (incl. islands). You can get our product without leaving home, for this you need to arrange delivery. Just fill in all the necessary fields in the order and we will deliver the order to you as quickly as possible.