Description
#100 BUCKET LIST LIFE edition by 1DEA.me – is a stylish poster with 100 tasks for those who want to spend every day positively and live their life to the fullest!
Complete tasks, erase the scratch-off layer, receive a title and move on to the next task!
#100BucketList LIFE edition is produced in Ukraine on patented technology.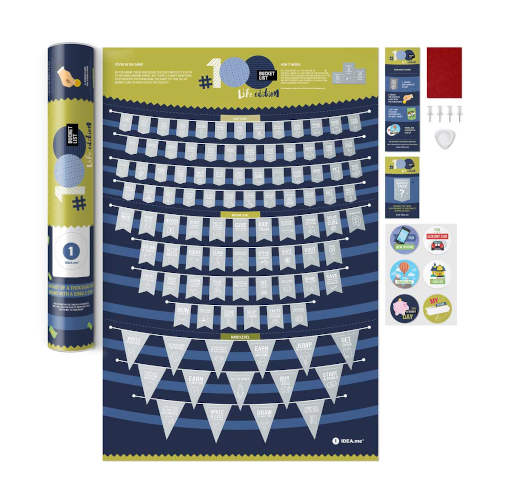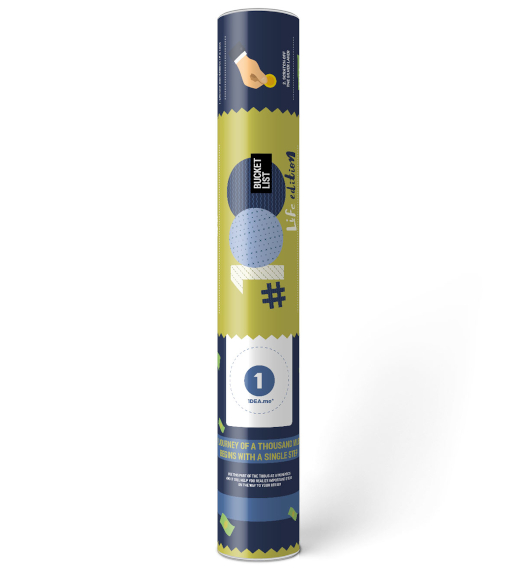 #100 BUCKETLIST LIFE edition by 1DEA.me (best bucket list ideas) is packed in a stylish gift tube that protects the poster from damage and solves the problem of gift wrapping.
Moreover, now you can put the tube to good use: it can be transformed into a piggy bank, which will help you realize your dream.
– Instructions
– Special scratcher to remove scratching
– Pins to attach posters to the wall
– Felt shred – to remove residual scratching
– A set of stickers for the tube
– Scratch card with a motivational task