Description
Travel Map® WEEKEND World is a compact scratch-off map of your travels and a true assistant in any trip. The map features a list of 15 fun travel must-have things that need to be taken on a trip, an enlarged map of Europe and a quest on the tube, which will add emotions and memories in any of your tours.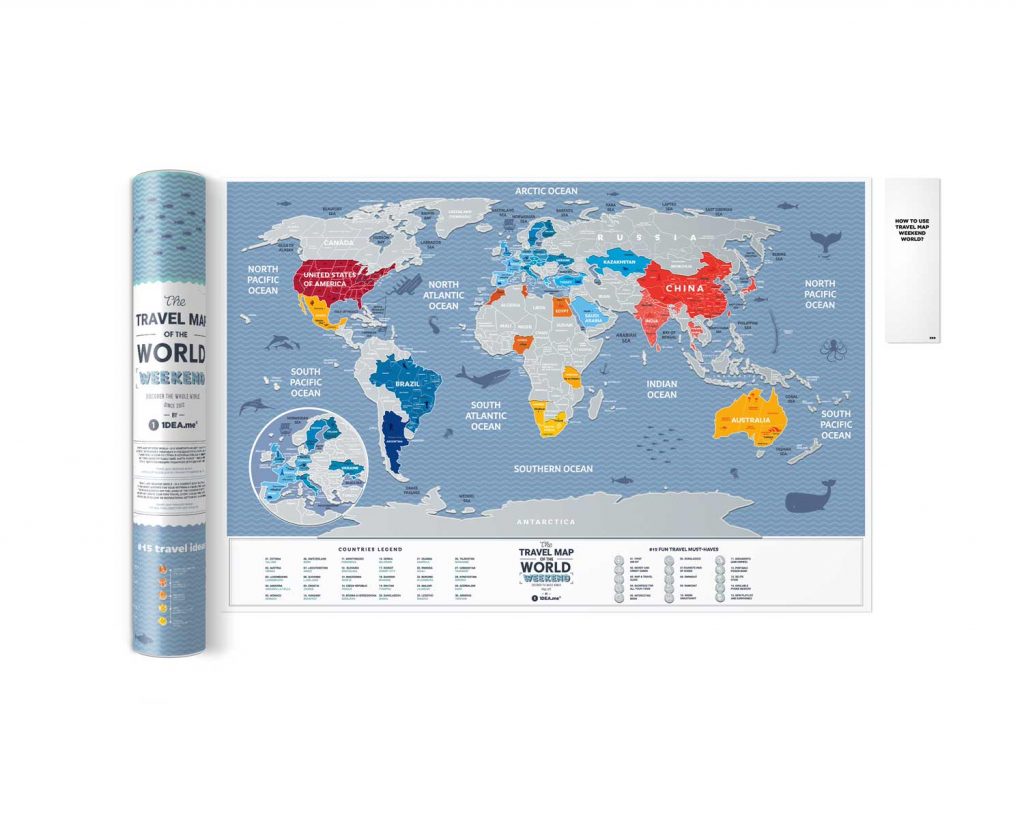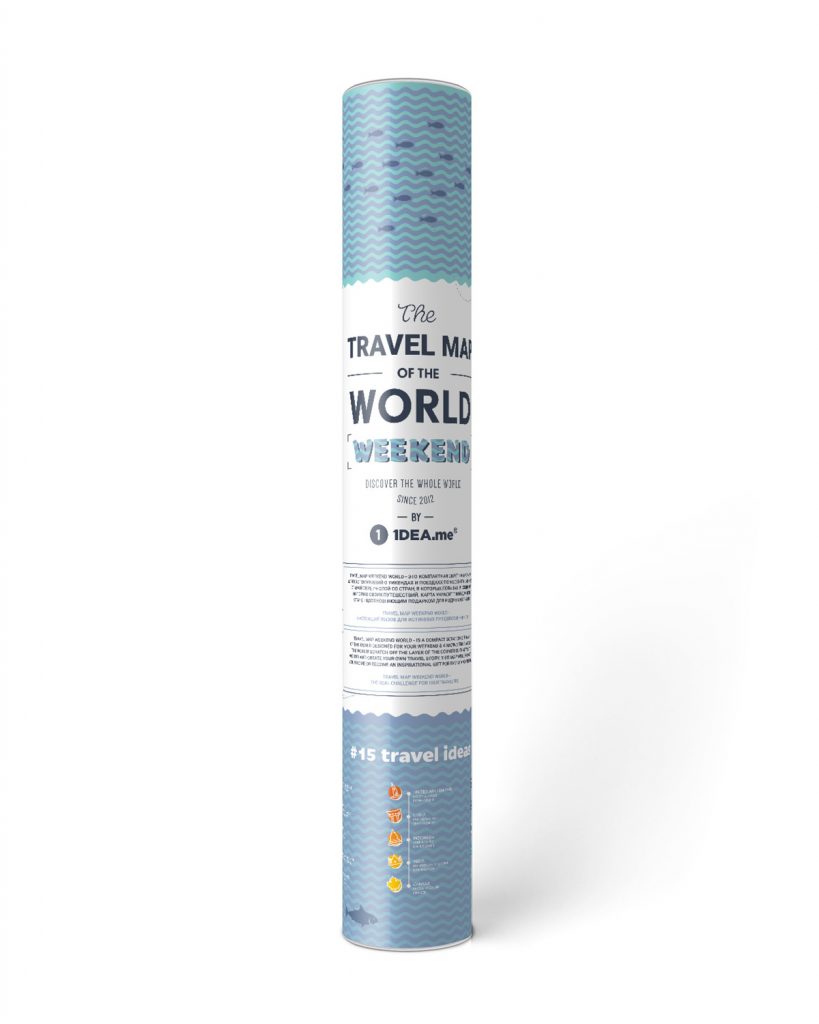 Travel Map® Weekend World is packed in a stylish tube. Design of the tube is great for a gift, also the map can be safely store and transport in it.
Design tube Travel Map Marine World instead of a usual gift wrap. Besides, tube can be served as a holder.
A traveler's check-list will remind you about the most essential and necessary things to take: passport, gadgets, and documents. Are you always forgetting things? No more need to write long lists. Just pack your things and tick the items you have already taken. You won't forget about anything!